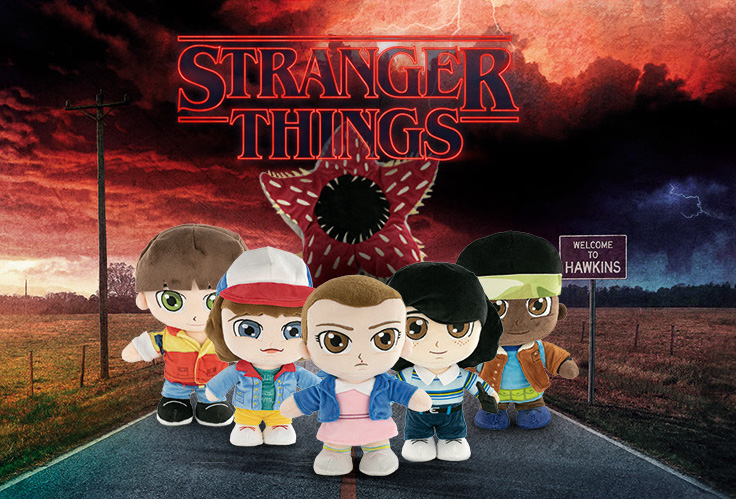 Wholesale Plush Toys Stranger Things

Wholesale Plush Toys Stranger Things

The Netflix series that
revolutionised popular culture

… and also plush toys
In 2016 Stranger Things, the Netflix series and unprecedented cultural phenomenon, came into being. Set in the 1980s, the story, written and directed by the Duffer brothers, combines science-fiction and horror with a dose of nostalgia. Thanks to its mysterious plot and a cast of memorable characters – and actors – it grips viewers, making them both jump with fright and erupt with laughter. As well as succeeding in reviving our love of the eighties' aesthetic, it has also triumphed in captivating audiences of all ages from across the globe. Today, they all have a shared obsession: getting hold of Stranger Things merchandise, including the popular Stranger Things plush toys. At Barrado, as soft toy manufacturers, we have managed to capture the characteristics and essence of each of the characters.
The Stranger Things plush toys have become must-have items for fans of the series, for whom Eleven, Mike, Will, Dustin, Max and Lucas are an infinite source of inspiration and entertainment. But that is not all: even the soft toy of the Demogorgon, the terrifying creature from the Upside Down, has its followers. Perhaps it is by playing on the delicate balance of different genres that both the loveable protagonists and their monstruous foes succeed in recruiting their own legions of fans.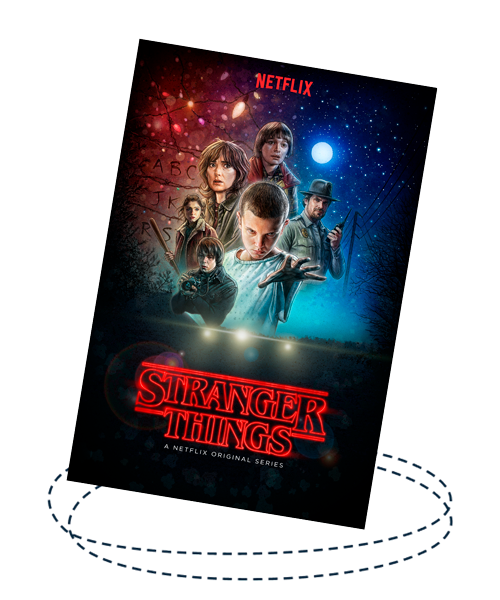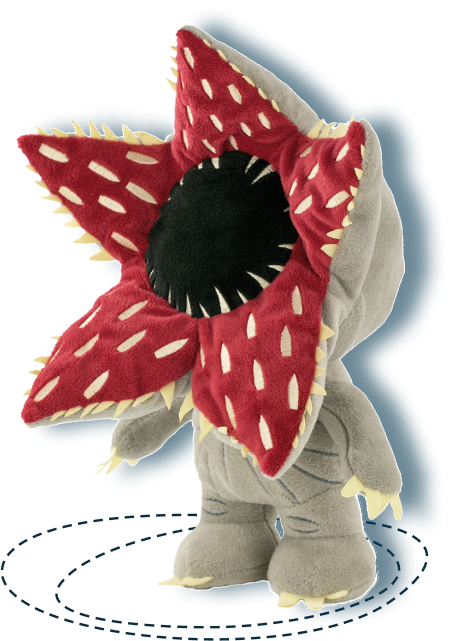 Suppliers of Plush Toys
Designed in Spain
At Barrado, we knew from the start that this Netflix licence had to be part of our collection in order to meet the needs of a nostalgic audience, who are passionate about eighties' science fiction and, with whom, we as expert storytellers and plush toy manufacturers empathise so much. Hence, we have designed, manufactured and distributed our Stranger Things soft toy range in which each character has their own quirks, mannerisms and style, all the while sharing a single high quality pattern that makes them the ideal collectors' item.
Collaborating with Netflix in this methodical, rigorous and ambitious processhas allowed us to embrace fresh ways of working on the design of our officially licensed Stranger Things plush toys and, also, to tap into new international markets in which the series has been heavily promoted through online distribution as well as events and pop-ups. Our plush toy factory produces the official Stranger Things soft toy range, which includes the Demogorgon, Eleven and the rest of the gang, completing a collection that triumphs among both adults and children, and that is, without doubt, one of the greatest successes in our portfolio.
Officially Licensed
High Quality Plush Toys
Our experience in the soft toy sector ensures that we prioritise quality above all. Not only because high quality plush toys look better, but also because they are more durable, making them safe for all ages. For this reason, we opt for top quality materials and manufacturing processes that comply with all the regulatory requirements. And that is how we are taking plush toys further.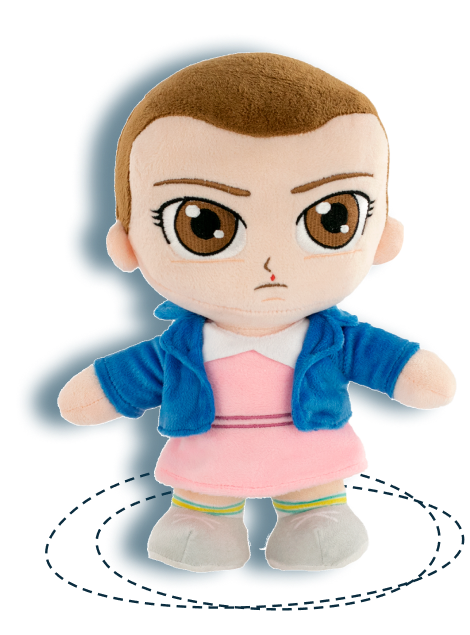 Contáctanos
Si tú también compartes nuestra visión, ¿por qué no impulsamos
juntos el mundo del peluche?  ¡Te esperamos!