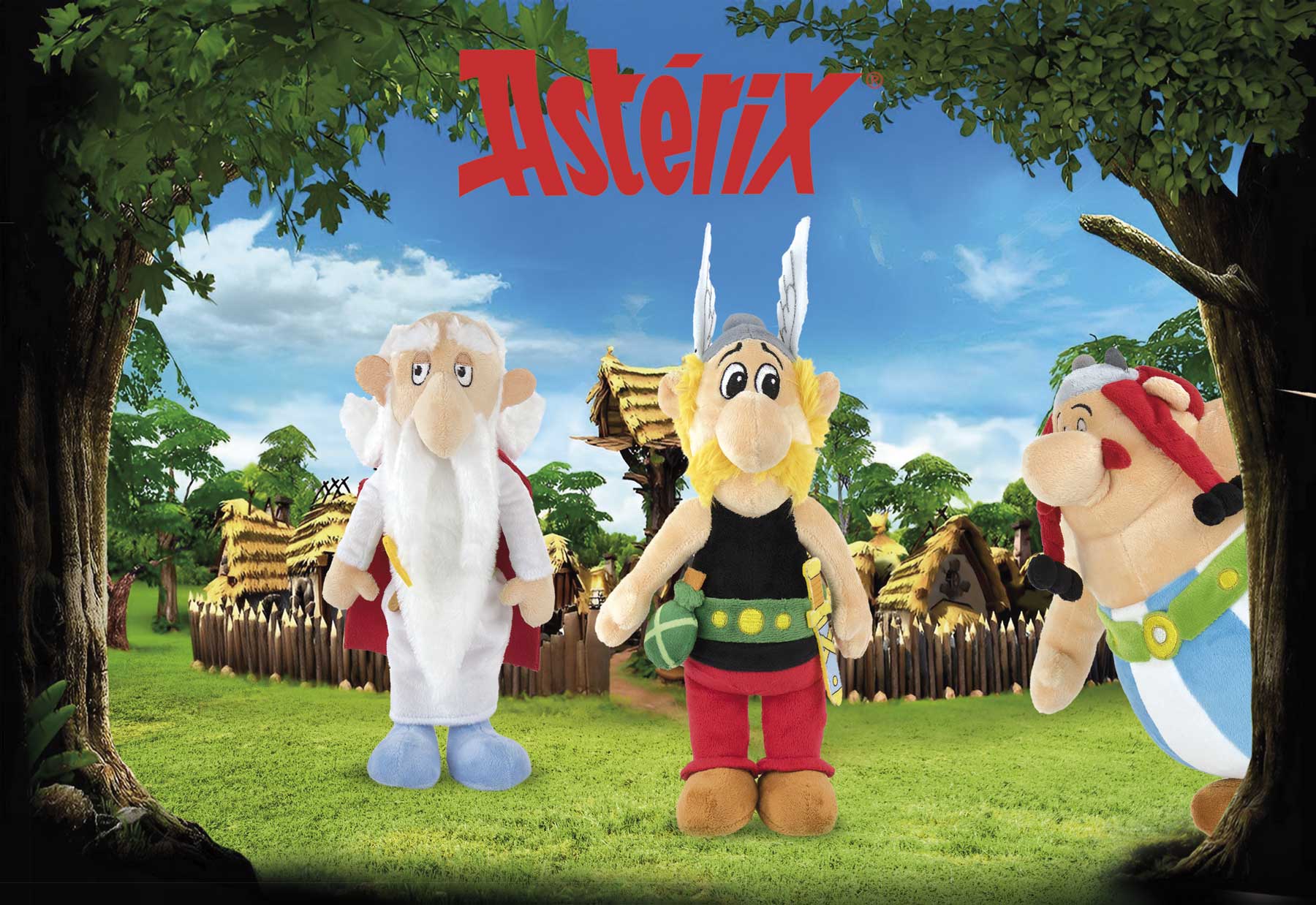 Wholesale Plush Toys Asterix

Wholesale Plush Toys Asterix

Welcome to the little realm of indomitable Gauls where
our plush toys dwell
We are back in the year 50 B.C. in the outer reaches of Gaul, where, against all odds, the population is holding out against the Roman conquest. It is in this region of indomitable Gauls where the legend of Asterix is forged, a work of art that has transcended years, centuries and newsstands, and that has made readers from all walks of life laugh at the Romans' expense.
Those responsible? The cartoonist Albert Uderzo and storyteller René Goscinny, Asterix's creators. Together, in 1959, they crafted the adventures of Asterix the Gaul, combining ingenuity with political satire, and endowing their main character and his friends, Obelix and Getafix, with an enduring spark distinguished by sharp wit and hilarious dialogues. Through these characters, they succeeded in speaking about the human psyche, in all its madness and eccentricity – "These Romans are crazy", and so are their creators. Their brainchild quickly became a cultural phenomenon that outstripped its comic book origins. Not only was the tale received enthusiastically by the public, but it had the critics waxing lyrical too, cementing its place in the collective imagination. The sensation continued to expand and with it the proliferation of merchandise which signalled the beginnings of the Asterix collection. And that is how the Asterix plush toy came to the Barrado family, breaking down cultural and generational barriers, and embracing the magical nostalgia of this immortal comic.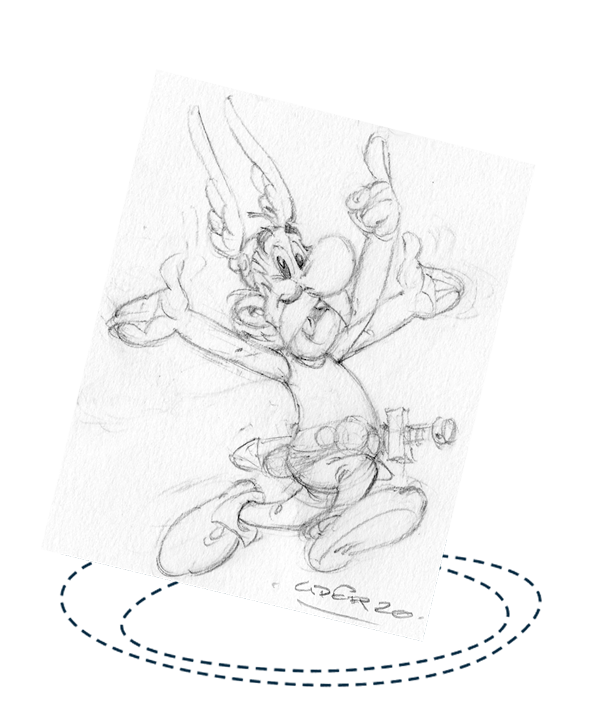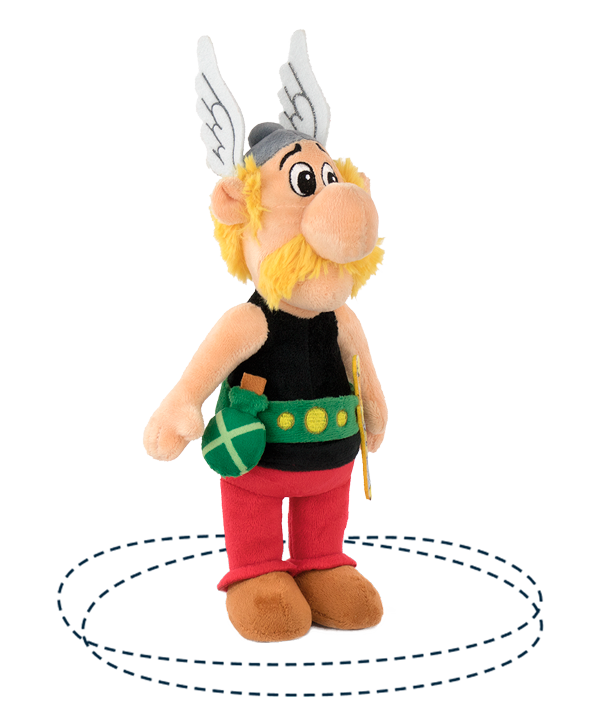 Suppliers of Plush Toys
Designed in Spain
As the phenomenon of the Asterix collection continues to cross borders, at Barrado we stand firm in our 50-year commitment to quality and respect for the essence of storytelling. We have developed our Asterix and Obelix plush toys taking into close consideration Uderzo's original sketches, the spirit of the comic book and the most iconic characters from the story, in order to produce officially licensed soft toys of the highest quality. Asterix, Obelix, Getafix and their loyal companion Dogmatix are now part of the Asterix range.
Officially Licensed
High Quality Plush Toys
For us, the quality of our products is not an afterthought, it is the foundation on which we have built our family business focussed on taking the soft toy further. With this strong conviction, and as experts in the field, we bring to life officially licensed characters through high quality, safe plush toys that capture the essence of the stories that inspired them. Designs, patterns, materials, processes… We take care at each and every step to ensure that, among others, the complete Asterix collection is a tribute both to the comic strip and to the quick wit that transmits big ideas and unites generations to challenge the Romans… and all this, in a timely fashion.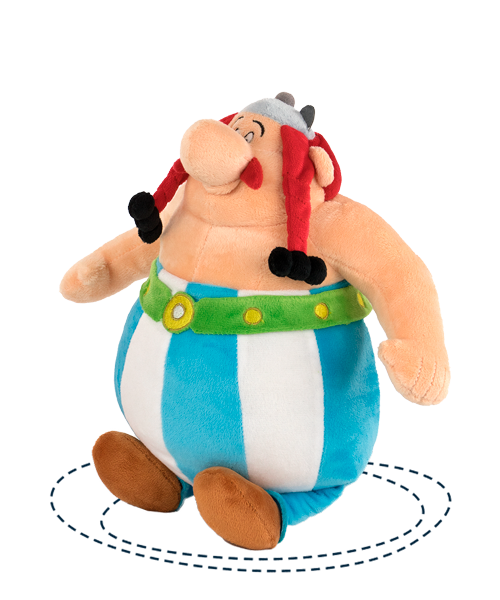 Contáctanos
Si tú también compartes nuestra visión, ¿por qué no impulsamos
juntos el mundo del peluche?  ¡Te esperamos!